Frequently Asked Questions
For any questions you may have regarding VitalChek services, or if you need help ordering vital records, please refer to our Frequently Asked Questions.
Commonly asked questions and/or help ordering vital records such as birth certificates, marriage records and other vital records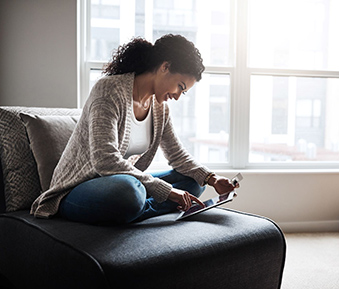 If these answers to our most common questions do not help you, please use the search box to locate answers for your specific questions, using a particular topic, word, or phrase.
---
How to contact VitalChek for vital records help
If you have a question regarding VitalChek services, please refer to our Frequently Asked Questions section first.
If you are still unable to find an answer to your question after searching the most often asked questions, you can e-mail VitalChek by clicking on the "Ask a Question" tab that will appear at the top of the page after your initial search in the Frequently Asked Questions section.
Order Status Update
Have you already placed an order through VitalChek and want to know the status of your order? Click on the following link to check your VitalChek Order Status.
**Please note – to retrieve your order status, you will need your complete order number and PIN number from your order confirmation.
Vital records help - about VitalChek
VitalChek, a LexisNexis© Risk Solutions company, is proud to be America's leading source for ordering express birth certificates and other vital records online quickly, easily and securely. We are a government-authorized service with more than 30 years' experience partnering with hundreds of vital record agencies across the nation. We pioneered the process of ordering vital records remotely in 1987, and continue to provide the highest level of security and convenient certificate ordering solutions. If you need help when attempting to obtain the certificate you need, please contact us. Click on the following link for more information about VitalChek and the services we provide.